The Voda Push Snowboard is the boarder's ultimate training tool. Its flexible design is trampoline safe while giving the stability needed for realistic training. The N3 foam core deflects in the bounce then quickly snaps back to help lift off. The board's tips flex, making them forgiving in poor landings. Adjustable bindings cinch on quick and hold tight. It's the safest way to push the limits and develop new tricks. A great training tool for in and off season training.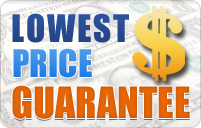 Customer Testimonials
Just wanted to thank you and your staff for a
more.. Karen S

I feel the only way you can improve is to stay
more.. QUENTIN H

I really appreciate your reply and the honesty
more.. Vernon E.