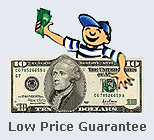 TRAMPOLINE : The Fun With Endless Health Benefits
---
By Richard Miller

Trampolines, apart from being loved by the kids are also pretty happening amongst the most fitness freaks to maintain perfect health and a healthy mind in a healthy body. As it gives workout to not only the body muscles but also gives good perfect work out to every single cell of human body.

Doing regular sessions of trampolining as your daily dosage of exercise can help in pushing out toxins and poisons out of the body by the bouncing motion produced by the jumper during the exercise. As the gravitational force exerts the body's toxins to come out.

This exercise along with cell exercise gives positive effects on the most sensitive human heart. This affects the body's cardiovascular system, increasing oxygen availability throughout the body, strengthens muscles and maintains body weight thereby reducing the likelihoods of obesity. Also, it simulates body metabolism and digestive processes.

This high impact exercise improves bones strength and hence the density thereby reduces the risks of getting fractures in bones. This exercise doesn't also causes jarring of the load bearing joints in the body including spines.

The endless benefits of trampolining include maintaining both height and balance simultaneously while responding to the gravitational forces. Also this improves motor skills, dexterity and hand-eye coordination.

However, this steel framed tight piece of fabric requires having precautions to avoid injuries thereby maintaining the pleasure of fun and benefits of exercise. To take into account one must ensure to set up the trampolines in an unobstructed area where there are no fences, branches, cloth lines etc. One should keep it stable by sinking it firmly into the ground. Keep off from it, when wet. It should always be dried before usage.

All the components including frame, springs, hooks, pads and mats should be well checked before use to ensure complete safety. These components should always be kept covered with shock absorbing pads.

Hence, to ensure perfect fitness and ultimate pleasure of having fun, one must take into account all the precautions to enjoy trampolining.